Sam & Brian had a wedding day so dreamy that I would be selfish not to share the eye candy details and uber-romantic, sun-drenched portraits with all of you. Everything that they surrounded themselves in that day was amazing, from the venue to the people chosen to stand by their sides. I love a wedding party who knows how to have fun, and I love a couple like Sam & Brian who break out in dance parties in the middle of their bride/groom portraits. 😂

I'm SO happy that I got to photograph this awesome couple from the moment Brian placed that gorgeous engagement ring on Sam's finger, to when he topped it off with a wedding band and made their forever together an official thing. These two are truly made for each other and it's so fun to capture!!

An incredible team of wedding professionals helped make this day as beautiful as it was! Scroll to the bottom for some shout-outs and awesome talent.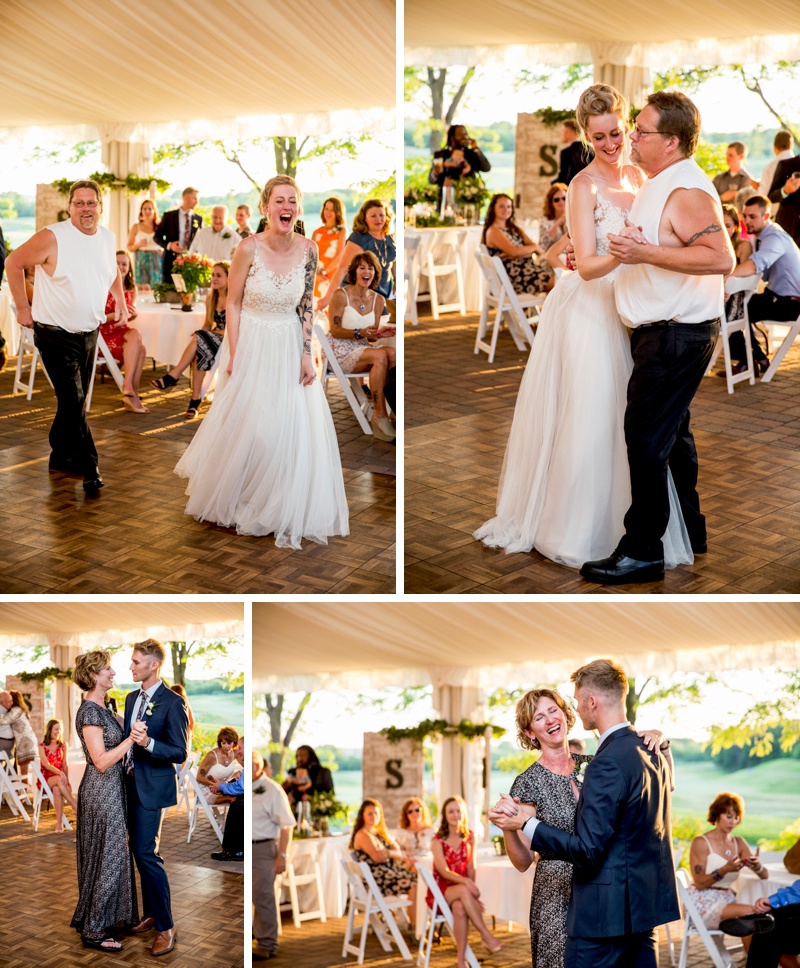 Venue: Stone Ridge Golf Club, Bridal Gown: Willow by Watters from The Wedding Shoppe, Bridesmaid Dresses: Kennedy Blue, Suits: Milbern Clothing Co., Ties: Dazi, Shoes: Kate Spade, Rings: Wedding Day Diamonds, Hair Stylist: Moxie Salon, Florals: Lakeside Floral, Donuts: Dorothy Ann Bakery, DJ: Adam Stille, Videographer: JSH Films, Invitations: Katie Bell